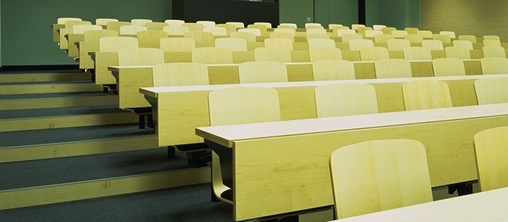 Prices
The Center for Continuing Education offers special rates for programs provided by UZH and other higher education institutions. Detailed information is available upon request.
The room prices for all other course providers are set at market rates. Detailed price information and the General Terms and Conditions are given in our price list.
The basic room set-up includes:
Speaker's table with two chairs (incl. microphone in the main lecture hall, rooms 06a and 12)
Overhead projector
Pin boards
Flip charts
Standard seating
Moderator's case
A beamer is included in the basic equipment in plenary rooms in the categories 05, 02/09 and 06a/12.
Additional equipment such as beamers, video cameras etc. are charged separately.